Shivang is a management graduate and an engineer from one of the top universities in India. He believes Business and Technology go hand in hand in the evolving world and that combination will unlock the growth potential for companies. He works at Healthark Insights on strategy building engagements, generating insights and assisting organizations in their decision-making process.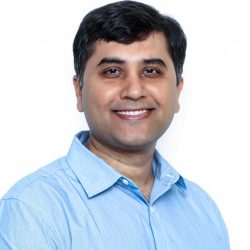 Purav is a physician and an entrepreneur with 12+ years of experience in Healthcare & Life Sciences industry spanning across strategy, market access, health informatics and Real World Evidence, digital health, analytics and data science. He's passionate about entrepreneurship, books, movies and traveling. Purav studied medicine from Gujarat University and also completed his MBA from Indian Institute of Management Kozhikode. Prior to starting Healthark Insights, Purav started his career with Deloitte working on strategy consulting engagements and also co-founded ConvergeHealth by Deloitte (an innovative business focused on healthcare analytics and real world evidence). An ardent lover of coffee, you can catch him for a conversation at a quaint, little cafe and get him talking about healthcare, travel or food all day long
Anish has 15+ years of experience in management consulting in the life sciences sector, and has worked with diverse multinational firms in the US, India, Middle East and APAC regions. His primary area of interest is Customer and Market Strategy, Market Access, and Digital Health with special focus on emerging markets like Africa, Middle East and APAC. Outside of work, Anish loves his music and is currently training to be a guitarist. He also loves to travel, and he believes in cherishing cultural experiences in their most local, authentic forms – be it destinations, cuisines, traditions or beyond.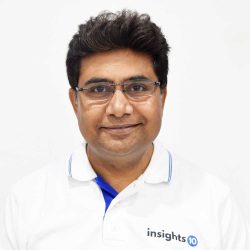 Mukesh is an engineering graduate with an MBA in Marketing. He is a seasoned marketing, communications and market research professional with a progressive experience of over 22 years in the Life Sciences, Healthcare, Pharmaceutical, and Medical Device sector. He has worked extensively in market research and has conducted several prestigious surveys across different industries and segments. He has an in-depth understanding of primary and secondary research with an exceptional insight generation skill to help communicate compelling data led stories to the clients. He is responsible for driving the marketing activities, developing market research capabilities & formulating communication strategies for Insights10. In order to provide timely delivery of analysis and insights that support clients' business objectives and plans, he manages a group of market research analysts, creates work schedules, and prioritizes activities.
Ani Kannal(Bengaluru)CTO
Ani is an accomplished leader with domestic and international experience in product strategy, product lifecycle management, operations, and P&L oversight involving both start-ups and growth organizations. He has a track record of helping organizations identify new markets and create revenue streams while aligning technology implementations with business objectives, and configuring teams for better performance.

Ani started his career at Deloitte Consulting. In his last position at Deloitte, he was the VP of engineering for Deloitte's Life Sciences and Health Care product portfolio. He went on to start xcelerator and logos labs - startups in the edtech space. He now helps organizations with their DS and ML roadmap, product strategy, and digital transformation.

By education, Ani is a computer engineer and holds an MS in Computer Science from SUNY Binghamton, and a BE from M.S. University of Baroda.
Ritu has over 6 years of experience in strategy building, market assessments, market sizing, and RWE for multinational pharma clients across America, Europe, South East Asia and MENA regions. As a leader, Ritu believes in fostering growth in individual members in order to drive the collective growth of her team. Healthark's most resourceful person for research, she's passionate about creative writing, and is an avid coffee lover!
Shreshta Anantha(Bengaluru)ENGAGEMENT MANAGER
Shreshta has 6+ years of industry experience in Healthcare, Pharma and Life Sciences specifically in the RWE, clinical trials research and data analytics. The forever changing and ever-so-uncertain nature of healthcare industry is what excites her the most about her work. When she's off work, Shreshta loves to travel, and looks out for the offbeat and the unexplored in destinations. A foodie to the core, you can catch up with her over a fancy barbeque dinner and get to know her more!