Welcome to Healthark Insights
Healthark Insights was established in 2016, by a team of consultants from top-tier strategy firms, with a cumulative experience of 100+ years. Over the last few years, Healthark has developed a team of experts from diverse fields such as consulting, pharma, medicine, medical devices and digital health as well as public health and management with a common vision to cater to the healthcare and life sciences industry, along with a relentless focus on delivering executable solutions.
Supporting clients with focused strategic questions by conducted market assessments using primary and desk research and data analytics.

With a digital database of over 2000+ companies, we facilitate digital landscape analysis for specific therapeutic areas/ diseases.
We facilitate fact based decision making by supporting market sizing and revenue forecasting for both in-market and pipeline products.
Developed deep understanding around real world data; competent to perform due data diligence and analytics for commercial and medical continuum.
In-house team of physicians with expertise in the field of Scientific writing, Physician Communication, Patient educational materials, CME etc.
Assist our clients for making a business decision by AI driven analysis; developed expertise in voice analysis, NLP, image analytics and IOT base analytics

With business intelligence tools like power BI and tableau, Healthark creates highly interactive charts and dashboards and get it accessed.
We work closely with medical insurance companies, health systems and data science companies to understand & analyse the claim data.
KOL data fetching through various authentic sources, KOL validation, and KOL prioritization for various segments and geographies.
What we do
We put forward domain expertise, decades of experience and a passion for the client's success. We've helped established healthcare companies with real results by combining our in-depth industry knowledge – business models, specific challenges, technological landscape and the market context along with our technical capability to create compelling solutions.
At Healthark Insights, we're all about you, so you can be about your business.
When you choose Healthark as your healthcare consulting and solutions partner, you get access to the best professionals across disciplines, who are experts in putting cutting edge technology & diverse skills to work for helping your business successfully meet the challenges of your industry. We take pride in sharing the fact that we have served multiple healthcare clients globally with end-to-end capabilities, starting with business problem, to data to analysis to insights to prediction.
Case Studies
Play To Win Case Study Background: The client is a US based pharmaceutical company,
Read More
.
Innovator Mapping Matrix Background The client is an IT SaaS provider catering to mid
Read More
.
Analog Selection Framework Background The client is a nonprofit organization that focuses on women's
Read More
.
Healthcare Innovation Podcast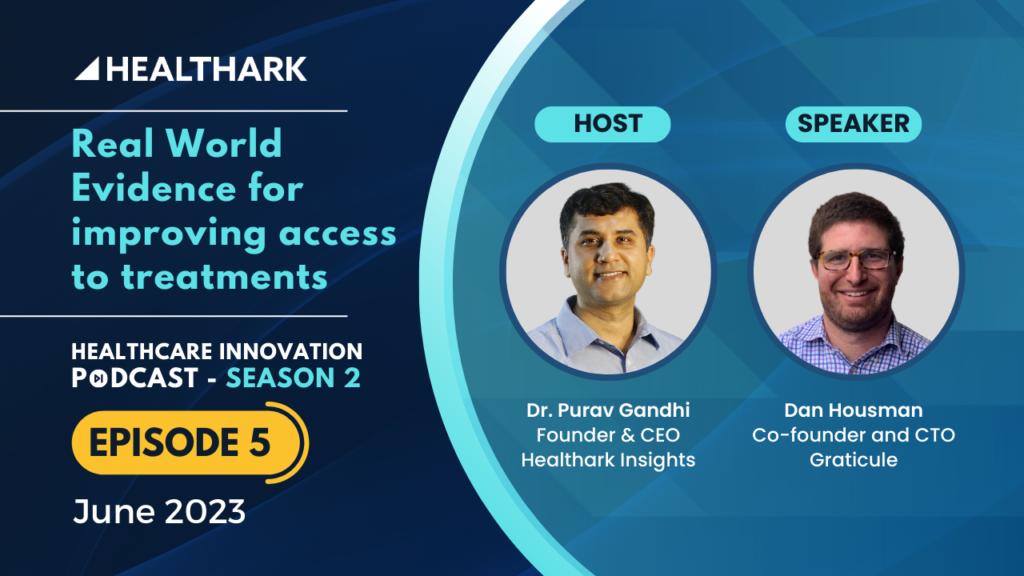 Healthcare Innovation Podcast Season 2 Episode 5
In the latest episode of the Healthcare Innovation podcast, Dr. Purav Gandhi, CEO of
Read More
.
Healthcare Innovation Podcast Season 2 Episode 4
Democratizing Access to Fertility Care with MedTech! Join Mukesh Nayak, Head of Marketing at
Read More
.
Healthcare Innovation Podcast Season 2 Episode 3
In this episode, titled "Measuring Effectiveness of Pharma Marketing", our host, Shivang Bhagat, Senior
Read More
.
Contact Us
You can drop us a message

for any query.