Expansion opportunity in emerging markets 
of Africa, Middle East & South East Asia
New market entry and expansion has its own challenges…
Each market brings in its own nuances which require heterogeneous approaches and processes across countries
Growing disconnect between health systems and stakeholders in various markets
Forming right partnerships/alliances becomes crucial
Regulatory requirements and reimbursement pathways can be different and pose risk to the successful launch
Gathering market insights and resources is time-consuming and expensive
Healthark has an extensive
distribution network across
Africa, Middle East & South East Asia
Healthark Market Access Solutions
When it comes to launching your product or gaining market access, the question you need to ask isn't "What can you do for us" but instead "What can we accomplish as a team?".
Health Market Access is a platform providing strategic direction to healthcare providers for seizing market opportunities and outpacing the competition. We at Healthark Market Access try to assist in carrying out end-to-end market entry and product launch activities to overcome various challenges faced by medical technology companies globally by helping them gain market access. We have experience working across more than 40 countries in different product segment and a robust distribution network.
Healthark Access provides end to end solution for Market Access
We Provide Market aceess to our partners through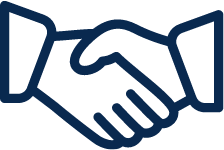 Strategic
Partnership
Channel partner selection
Introductions and fitment analysis
Negotiation & contracting
Access to distibutor network
Regulatory
compliance
Regulatory strategy
Partner selection
Regulatory Filing & Product
Registration support
Technical dossier creation/Clinical writing
IFU and Label Management
Market
Intelligence
Market Access Strategy
Disease Landscaping
Partners selection
Market Estimation & Pricing Strategy
Patient Journey Mapping
Competitive strategy
KOL mapping
Sales &
Marketing
Omnichannel marketingstrategy
Sales operation, hiring, training
Content development
KOL engagement
Finances and payrolls
Program
Management
Product lifecycle management
Digital CRM implementation
Process Improvement and Optimization
Demand fulfillment at all the geographies as per Commercialization roadmap
A wide range of Innovative products

Supplements for better vision and eye health
Accurate home-use hemoglobin measuring device
A new age fetal-maternal monitoring system

Portable Air Decontamination device

A revolutionary medicine adherence solution
Portable laser device to reduce musculoskeletal pain
A Smart Peripheral Diabetic Neuropathy Screener
A large portfolio of Nutraceutical products
Dr. Purav Gandhi
Founder & CEO
Purav is a physician and an entrepreneur with 12+ years of experience in Healthcare & Life Sciences industry spanning across strategy, market access, health informatics and Real World Evidence, digital health, analytics and data science. Purav studied medicine from Gujarat University and also completed his MBA from Indian Institute of Management Kozhikode.
Anish Swaminathan
Director
Anish has 15+ years of experience in management consulting in the Life Sciences sector, and has worked with diverse multinational firms in the US, India, Middle East and APAC regions. His primary area of interest is Customer and Market Strategy, Market Access, and Digital Health with special focus on emerging markets like Africa, Middle East and APAC.
Mukesh Nayak
Head of Marketing
Mukesh is an engineering graduate with an MBA in Marketing. He is a seasoned healthcare marketing professional with a progressive experience of over 22 years in Life Sciences, Pharmaceutical, Physiotherapy, Rehab, Home Care and Medical Device sector. He is driving the business development and licensing activities for Healthark Access in Africa, Middle East and APAC.
Shivang Bhagat
Manager
Shivang is an Engineer and a management graduate with 5 years of experience in Healthcare, Life Sciences and Technology sector. He has experience in several areas including Market Assessment, Market Access, Growth & Digital Strategy, Project Management, Product Development. Shivang believes in using his skills to unlock growth potential for his clients.
Why Healthark Access is the partner of choice Experience in MEA and SEA markets Established network of partners
Strong team of more than 50 employees
Reliable partner + End-to-end services
To establish robust partnerships and explore networking opportunities with medical devices, healthcare and pharmaceutical companies across the globe, we regularly attend global medical fairs, exhibitions and conferences. We would be happy to connect with you at the following events.
Keep up to date with the latest market access trends in the pharmaceutical, medical device and life sciences sector in the emerging markets of Africa, Middle East and South East Asia.